Software. Consulting. Development.
scdsoft Process Engine
Digitize complex HR processes & make them available in SAP Fiori
Especially in times when the HR department has to focus intensively on its core competencies such as payroll, employee concerns and routine tasks take a back seat. This causes processes to stumble and makes everyone involved dissatisfied. It is obvious that this does not have to be the case and could be replaced by process automation and self-services.
The implementation of complex processes/workflows over several stages, with approval, generation of a document and final posting in SAP HCM infotypes are also requirements that need to be covered. In order to be able to introduce digitized HR processes even more flexibly in the future and to offer the whole thing mobile-enabled for SAP Fiori, we have developed the "scdsoft Process Engine".
Digitize your HR processes in no time with these best-practice templates
Selected HR processes included as best-practice templates in the functional scope of the scdsoft Process Engine:
– Request for change of working hours
– Notification of pregnancy
– Application for parental leave
– Application for secondary employment
– Information about children in the context of the law of care (PUEG)
– Consent to residual cent donation
Digital, flexible, automated and mobile-capable
Digital integration of all process participants
The process can be started by an employee, a manager or HR. The underlying processing/approval chain can be differentiated depending on the process. The involvement of works councils is also possible.
Transparency and information
The parties involved in the process have transparency regarding the application status at all times. At the end of a process, information is sent to the participants and, if necessary, a posting is made in the corresponding infotype of the SAP HCM system. In addition, a document can be generated as confirmation.
Mobile-enabled with SAP Fiori
Our SAP HCM add-on solution is available for SAP Fiori. This makes it intuitive and convenient to use – with your smartphone 24/7 and from anywhere.
Flexible process chains
The various processes can be flexibly designed to meet customer requirements. Depending on the process, different stakeholders can be involved.
Our solution can be flexibly adapted to your processes.
Versatile examples of use:
Change in working hours

Request for change in working hours by employee

Promotion/Transfer

Promotion/Transfer of an employee by HR/Management

Application for parental leave

Application for parental leave by employee

Notification of pregnancy

Notification of pregnancy by expectant mother

Bonus Payments

Initiation of bonus payment by the supervisor

Approval of new hire

Approval of the hiring of a new employee

Conversion/Extension

Conversion/Extension of a fixed-term employment contract

Request for secondary employment

Request for secondary employment by employee

Sabbatical request

Sabbatical request by employee

Application for company car

Company car application by an employee

Annual performance review/feedback conversation

Initiating a goal/performance review discussion

Value account/working time account

Contribution to the working time account by the employee

Report of a work accident

Recording a work accident via a form

Proof of COVID-19 status (vaccinated, recovered, tested)

Review/overview of COVID-19 status by the supervisor

Request for an HR certificate

Requesting a certificate from HR by the employee
Employee-Self-Service: Employee initiates a change in working hours, line manager reviews and approves it.
Manager-Self-Service: Manager initiates a bonus payment, HR reviews and approves it (including document).
HR Service: HR creates a new hire, obtains approvals, and prepares the contract.
Do you have any questions?
We support you!
Process Engine Support
Process Engine Websessions
Learn more about the functionalities and advantages of our add-on solution.
What our customers say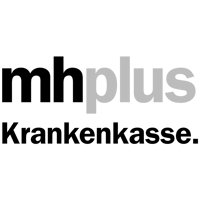 "We have been working with scdsoft AG for several years in the area of our SAP HCM Payroll. We value scdsoft as an extremely reliable partner who always provides us with professional, competent and friendly support. For example, we received outstanding support even during a short-term personnel bottleneck. We also use several SAP HCM add-on solutions from scdsoft AG, such as the vacation planner, certification service and the overtime application. Thanks to the automated workflows, we have achieved significant process optimization and greater transparency for our employees."
Anja Kastner, mhplus Krankenkasse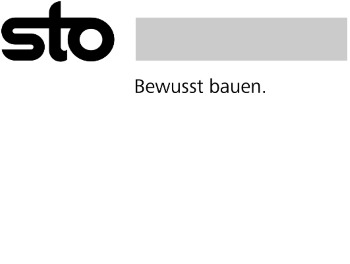 "We have received consistently positive feedback so far. In particular, the usability with SAP Fiori and the clarity of the "vacation planner" are frequently mentioned. In addition to the productivity gain, the increase in transparency is also praised again and again. scdsoft starts where SAP leaves off."
Thomas Geiger, Sto SE & Co. KGaA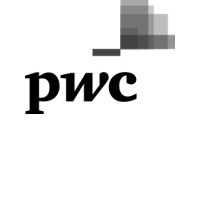 "The advantages of the Reference Letter Creator are clearly and explicitly visible from the beginning: Due to the add-on solution, the processing time of reference letters that need to be created is reduced significantly."
PRICEWATERHOUSECOOPERS (PWC) GMBH Germany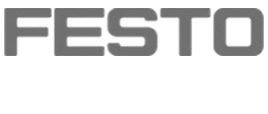 "Our experience has shown that the Reference Letter Creator can be used by all users without any training measures. The great advantage is that the entire solution can be productively implemented in 4-6 weeks and is available for the user immediately."
Annette Fröschle, FESTO AG & Co. KG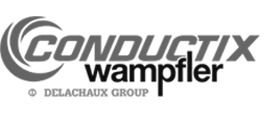 "We see a major advantage in the integration between the vacation planning process within a team as well as requesting the vacation. Especially the transparency of the team calendar makes the process much easier."
Uwe Pommerening, Rudolf Walker, Conductix-Wampfler GmbH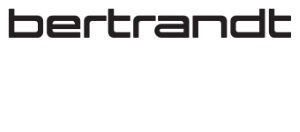 "Additionally, to the standard documents (LStB, DEÜV) we are providing several other documents to our employees with the certication service. This service, via the SAP Fiori environment, is beeing perceived very positively by our employees. The project amortizes very quickly with all the savings towards the paper processes."
Karsten Fay, Director Personnel Adminstration, Bertrandt AG
Latest from our blog
We inform you about current trends, product news and events
ALWAYS STAY INFORMED.
Sign up quickly and easily to the newsletter!