SOFTWARE. CONSULTING. DEVELOPMENT.
Who we are
In 1997, scdsoft was founded by Peter Pfeifer. Today, we rank among the most demanded experts in the field of SAP HCM consulting, development and implementation. Over the years, due to opening new fields of business and by developing own products, we were able to become established on the market resulting in satisfied customers who appreciate our services and positively recommend us. Meanwhile, the classical middle class as well as DAX-listed corporations count on our expertise.
Management
PETER PFEIFER

Founder and
CEO
scdsoft AG

UWE TEMMER

Chairman
scdsoft AG
Thomas Kastner

Chairman
scdsoft AG
WORK LOCAL - THINK GLOBAL
How we work
Our business world is all about quality, competence and customer satisfaction. The demand, to always find individual solutions for our customers is our reliable engine. True to the motto "work local, think global" Karlsruhe is our home – however, we are at home in the entire SAP HCM world.
What matters to us
Whether experienced expert or young talent – we think and work jointly and passionately for optimal solutions, highest efficiency and best quality. The success of our work is directly visible – in satisfied customer faces and also in the companies' balance sheets, due to savings in personnel managements' administrative costs.
What drives us
Our open and respectful interaction within the team promotes working productively and effectively. Within this environment, we create innovative and customized solutions to reach utility maximization and cost minimization for our customers. This makes companies more successful, employees more satisfied and this is what drives us to always improve ourselves.
scdsoft Facts
At one glance
Our products and solutions
We offer companies the entire SAP HCM range to simplify their personnel management including SAP HCM Application Management. We complement the standard SAP application with our SAP HCM add-on solutions, which additionally save time and money.
We as a team
A mutual team spirit not only promotes having fun at work but also productivity. Within our owner-managed and independent company, everyone is part of the success with his or her individual personality and competences.
Our customers
Our customers are hidden champions, world market leaders and successful corporations. Due to our extensive SAP and IT experience, we are the preferred consulting company for leading national and international companies regarding all topics relating to SAP HCM. Both, classic German medium-sized company well as DAX-listed corporations count on our expertise.
Professional future
Whether graduate, expert or career changer – besides your qualifications, it is especially your personality, passion and curiosity about the IT industry what is important for us. If you are highly motivated, enjoy working on a client-oriented basis and are eager to work, then you fit perfectly in our team.
Take a look at our job vacancies
Partnerships
It is our goal to find solutions which meet and exceed our customers' requirements. For many years, we act as an official SAP Special Expertise Partner for SAP HCM. Due to SAP's continuous review of expertise, it is guaranteed, that the certified partners have a high level of customer understanding as well as product expertise and therefore the risk of failing projects is reduced. The Recognized Expertise certification guarantees a faster project completion so that you save precious time and money.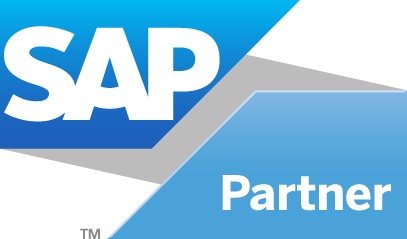 Latest from our blog
We inform you about current trends, product news and events
ALWAYS STAY INFORMED.
Sign up quickly and easily to the newsletter!